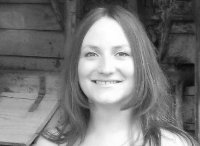 Homepage:
Susanne Stadler
Impressum

Website owner

This personal home page is owned and created by Susanne Stadler, Salzburg, Austria. All opinions expressed here, or implied by links, do not necessarily reflect official views of the website hoster and/or employers. In case of problems with my webpages, please contact me by using the following contact information:

Susanne Stadler
Jakob Haringer Strasse 2
5020 Salzburg
Austria
Email: sstadler [at] cosy.sbg.ac.at

Salzburg, September 28, 2012.
Copyright notice
© Susanne Stadler. All rights reserved.

Validity

The following sections are to be regarded as part of my homepage http://susi-stadler.at/. Should any section or individual condition be determined invalid by reason of the relevant laws, then the remaining parts remain uninfluenced by this fact.

Content

The information provided by this website is for academic use only. Whilst the author tries to keep contents up-to-date and correct, he reserves the right not to be made responsible for correctness, completeness, accuracy or availability - any use of such information is at your own risk!

Copyright

All rights for elements such as images, texts or diagrams of this website created by the author are reserved and may not be reproduced in either digital or printed form without the author's agreement. All depicted logos and trademarks are property of their respective owners.

Links

The author will in no case be responsible for any contents linked or referred to from his websites. Nor will the author be liable for any damage caused by the use of information provided by this website or any linked websites.